Tidy LA by Meredith Ryness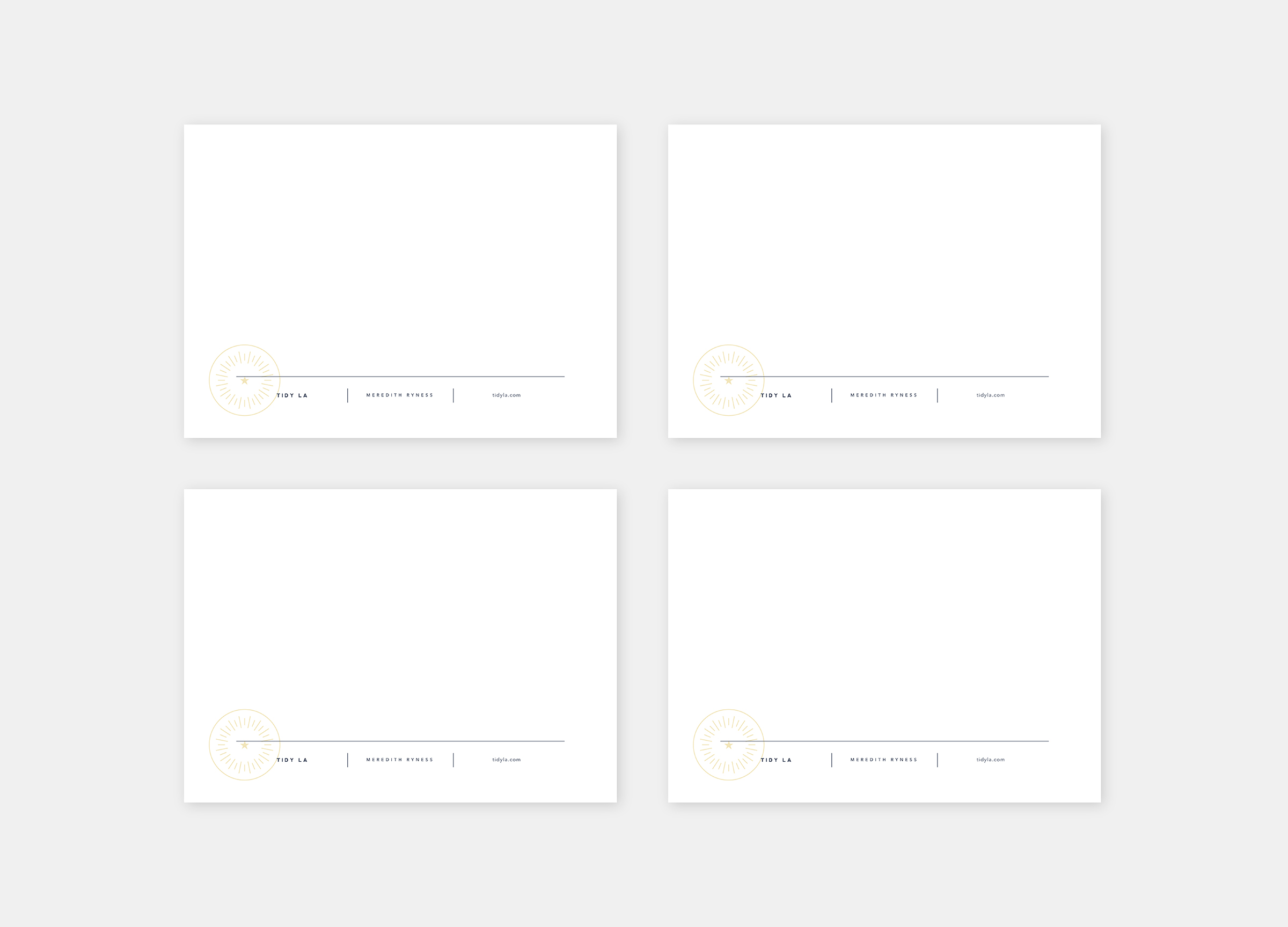 MEREDITH RYNESS Meredith Ryness is a certified KonMari™ consultant and founder of Tidy LA. As a professional organizer, she is dedicated to helping motivated men and women make space for the life of their dreams. Bottom line, it's Meredith's goal to use the KonMari™ method to make tidying feel fun.

To visually illustrate the intention behind the Tidy LA brand, we developed a strong color palette of lights and darks — with a pop of yellow — that reflects the emotional process associated with tidying. A deep blue reflects the overwhelming weight of too many possessions, medium grey and cream reflect that weight being gradually lifted throughout the tidying process, and a vibrant yellow reflects the exuberant joy an individual experiences once the tidying process is complete. Finally, the brand's collateral features dividing lines that "organize" and "store" information, a subtle nod to Marie Kondo's recommended method of containing belongings: in individual boxes.
Brand Strategy, Brand Styling, Website Design, Identity Design