Tidy LA by Meredith Ryness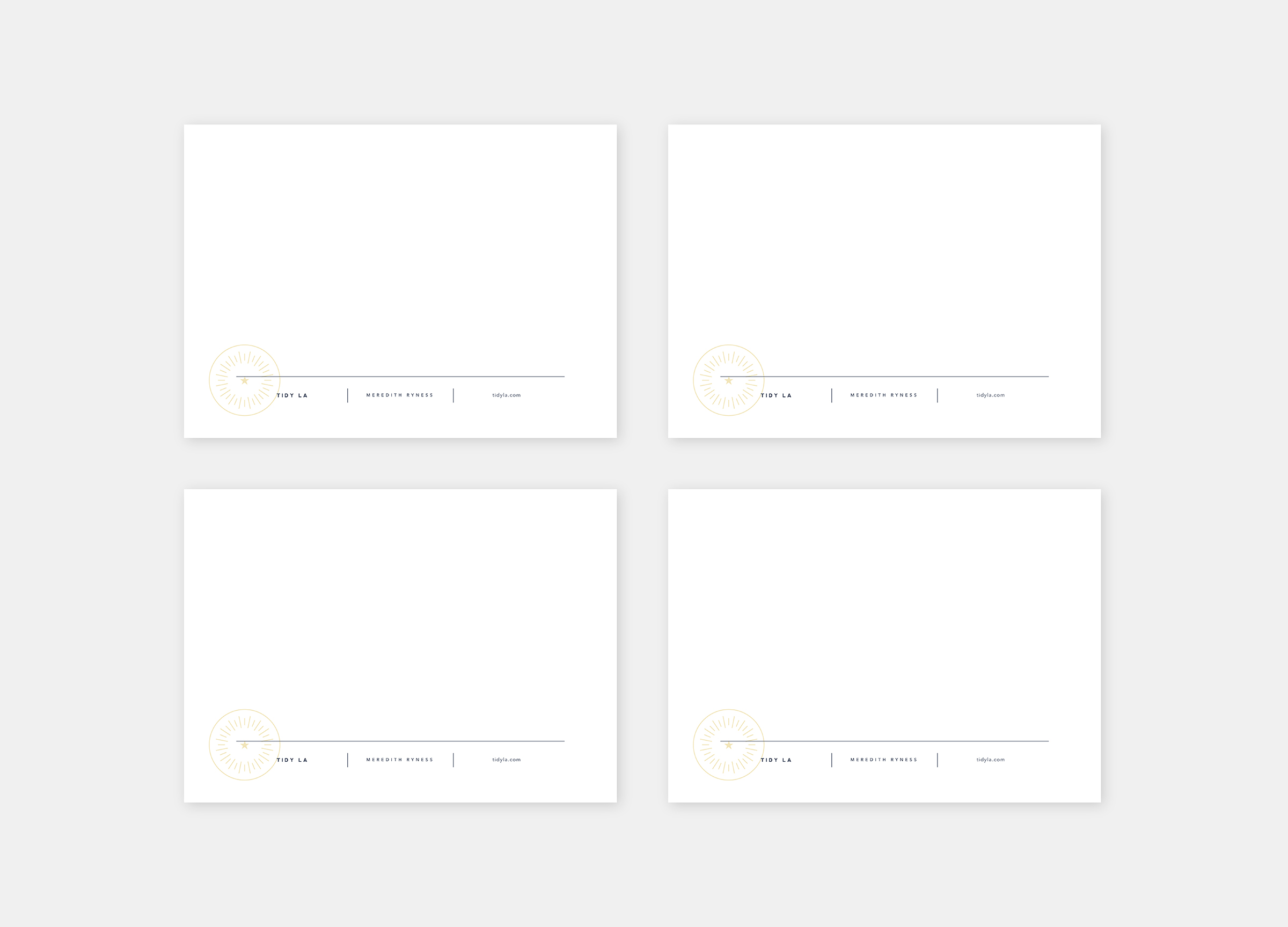 MEREDITH RYNESS is a certified KonMari™ consultant and founder of Tidy LA. As a professional organizer, she is dedicated to helping motivated men and women make space for the life of their dreams. Bottom line, it's Meredith's goal to make tidying feel fun.

To visually illustrate the intention behind the brand, we developed a strong color palette composed of lights and darks — with a pop of yellow — that reflects the emotional process associated with tidying. A deep blue reflects the overwhelm of too many possessions, medium grey and light grey reflect a weight being gradually lifted throughout the tidying process, and a vibrant yellow reflects the exuberant joy experienced once the tidying process is complete. Finally, the brand's collateral features dividing lines that "organize" information, a subtle nod to Marie Kondo's method of containing belongings in individual boxes.
Brand Strategy, Brand Styling, Website Design, Identity Design